The slow motion camera looks amazing, especially when you are taking footage for a breathtaking video. It is a useful feature for any videographer who captures stunts or beautiful views. You can impress your friends and viewers by creating incredible slow-mo videos from your adventures. Having the best slow-motion camera at hand enables you to take the highest quality videos in slow motion. This article will discuss how you can shoot high-quality videos with your slow motion camera. You will know of the mistakes to avoid ensuring that your videos flow smoothly from one frame to the next.
Tips on How to Shoot in Slow Motion
There are a few mistakes that can make it hard for photographers to create smooth slow-motion videos. Slow-motion footage is a series of HD photos taken at a very high speed. Once you take the videos, you have to edit them to create slow-motion videos. Therefore, you need to determine the right speed for the videos to create a smooth slow-motion video. The average video plays 24fps or 30fps, meaning that your capture rate for the videos needs to be twice as high.
The other thing you need to consider is the lighting for the area that you are shooting. It would be best if you had stronger lights to counteract the speed at which the camera shutter moves. Test your lights to ensure that they do not flicker in the middle of the shoot. When the camera is shooting at high speed, the slightest flicker of lights will be amplified when you edit the footage into slow motion. A flicker can appear as a blank spot in the footage.
The other mistake is most videographers make to set the camera to the highest speed. Just because a camera can take videos at high speed doesn't mean you need to take all your videos at the highest rate. Taking videos at a super high speed can cause your slow-motion video to look unnatural as a result. Calculate the fps you need to use depending on the event's rate or the video playing devices.
What is more, you need to avoid  overusing the slow-motion features, especially when the slow-motion part is part of more extended footage. Overusing the feature in your videos can have a negative effect instead of the wow product you want. Keep in mind that too much of a good thing can be harmful in the long run. Moderation is vital if you wish to the slow-motion part to have a significant impact on a video.
What is The Best Slow Motion Camera
There are many slow-motion cameras in the market, but two brands give better performance than the rest. Starting the process of making a slow-motion video with the best slow-motion camera offers a better video. The two choices you need to consider are the Phantom slow-motion camera and the Vantop Moment action cameras. The two brands have unique slow-motion features that will guarantee the success of your project. Let's see how both brands compare when it comes to slow-motion quality.
Phantom Slow Motion Camera
The Phantom cameras are famous for having a high-speed capture rate when it comes to videos. The cameras are popular in scientific fields because they can capture experiments in terms of microseconds. Therefore, you won't miss anything when shooting high-speed sports or events. The speed of capturing the videos doesn't get affected because it is only built for that purpose. The camera has a beautiful screen that enables you to choose the settings that you like. The high speed gives you a choice to create slow-motion videos with a high level of clarity due to the high resolution.
There are a few drawbacks when it comes to this super slow motion camera, starting with the high price tag. The cheapest Phantom slow-motion camera goes for around $25,000, which is pretty steep for an individual. The camera is also large, which takes up a lot of space when you are traveling. The company has an assortment of slow-motion cameras that provide fantastic performance. However, the price tag keeps on increasing as the quality of the camera improves.
The amount of storage you need when you use a Phantom camera is insane. The amount of data you need for the camera is a lot compared to other slow-motion cameras. Therefore, you will need a large SD card to store all your videos.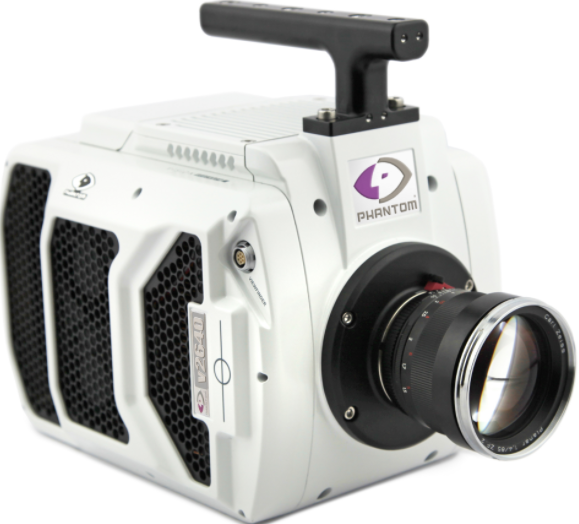 Vantop Slow Motion Camera
Thinking about a small and affordable slow motion camera? Vantop Moment cameras come with a slow-motion feature that allows you to capture high-quality videos. The Vantop Moment 6s has slow-motion features that can slow 2x 4x, or 8x, depending on your preference. The quality of the videos is high under any slow-motion speed. You will also have the option to zoom into the spot you are recording for more vivid videos on what is going on.
The slow-motion cameras come with expandable memory that you can add an SD card for storage purposes. Alternatively, you can stream the footage live once you connect the camera to your social media via Wi-Fi. The assortment of mounting gears enables you to set up the camera in one location while you do your stunts or shoot the video. The camera's compact design fits in small spaces and can be attached almost anything when you are outdoors.
You can opt to use the burst feature to take a series of videos per second and later create a slow-motion video. The stabilization feature will ensure that you take clear videos even when an object is in motion without missing anything. You won't end up with blurry footage that you cannot use. The slow-motion cameras are simple to operate, and they come with a touch screen display to assist you in adjusting your settings with ease. You can also remotely change the settings using an app on your phone.
The best part about Vantop Moment's slow-motion cameras is that they come at a low price for the features they offer. You will be getting features available in brands like Hero and GoPro for a fraction of the cost. You can save more than half of the price that premium brands charge for the best slow-motion cameras available in the market.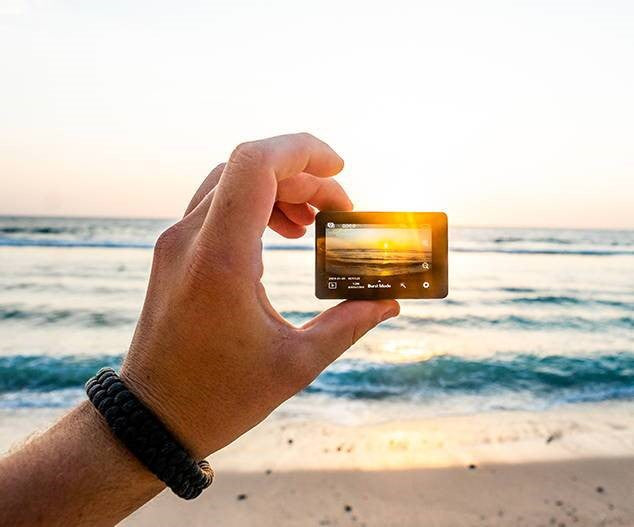 Conclusion
You do not need to be a professional videographer to be able to create a smooth slow-motion video. What you need is an affordable slow-motion camera to help you achieve the right results. Vantop has a collection of terrific cameras that range between $100 and $200, even under $100. The low prices do not, in any way, reflect the quality of the cameras. You will be able to produce quality slow-motion footage as you would have if you were using a premium brand slow-motion camera. A slow-motion camera takes away a lot of work that goes into making slow-motion videos. Remember to calculate the speed in fps when taking the video to ensure that it will look good when you slow it down.
The slow motion camera looks amazing, especially when you are taking footage for a breathtaking video. But how to avoid operating mistakes and use it effectively are important. On the other hand, choosing a suitable slow motion camera is equally significant.