Moment 6S Action Camera SPEC & FAQ
Size: 62.5mm x 41mm x 28.8mm
7 layers of glass lens, 170° FOV, F2.8, f=2.88mm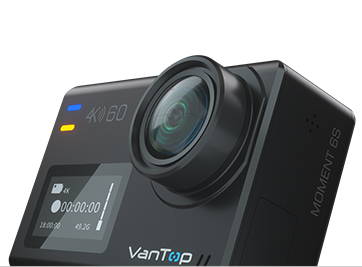 2.33" IPS Ultra-high definition touch screen, 720*480 screen resolution at 370PPI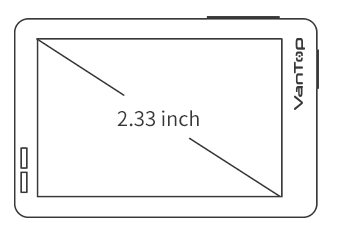 Ambarella H22 S85
14 Nano 1 Ghz Quad-core Cortex-A53 ARM CPU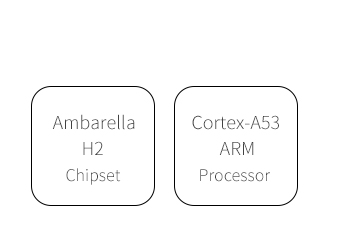 SONY Sensor IMX377, 1/2.3 ich 12MP,Low Power Consumption
4K(3840 x 2160)、1440P(2560 x 1440)、1080P(1920 x 1080)
Intervals: 1S、2S、5S、10S、20S、30S、60S、5mins、15mins、30mins
1080P(1920 x 1080) -2X -4X -8X
Electronic Image Stabilization
Supporting most of the framerates except:4K/60、50;2.7K/60、50;1440P/60、50;1080P/120;720P/240
For consistently reliable and high quality 4K recording, we highly recommend using the microSD cards shown below. UHS Speed Class 3 (U3) at least.
Sandisk EXTREME PRO 32G V30
Sandisk EXTREME PRO 64G V30
Sandisk EXTREME PRO 128G V30
How to connect an external microphone?
If you want to use an external microphone. Please follow the steps:Plug in the microphone cable, tap Settings> External Microphone>On.

If my Moment 6s battery broken/lost/not enough, can I buy other brands of batteries instead?
No, Moment 6s can only use its exclusive battery, which can be purchased on our official website.

I just purchased Moment 6s. Can I use my previous SD card? Or do I need to buy another?
We have prepared a recommendation list of SD cards for you, such as EVO PLUS 64G(U3) of Samsung, please refer to the details of our specification page of Moment 6S.
I have to be next to the camera for downloading content from the camera to my phone?
We recommend not to go too far, ideally with a maximum transmission distance of 10 meters. Or you can use a card reader to download.

I shot a video with 4k/60 fps but it looked very swaying, and it doesn't seem so clear on the phone as expected?
Our anti-shake supports up to 4k/30fps. Besides,the 4K/60fps needs to be viewed on a specific device to better display its image quality.