There is no doubt that shopping online for a parkour action camera is more convenient than shopping in person, on the flip side, it is also getting more difficult to figure out if you are buying a high-quality camera. Therefore, it is important to shop on a trusted website which provides professional services and offers high-quality products. In addition, you should consider factors like the brand, price, warranty, shipping policy and so on before making your final decision. so that's why ig:sofia_sbaffo just embarked har parkour journey with moment 6s, let's have a look:
It is so cool, isn't it? 
Each person is unique so maybe you have different requirements for your parkour action camera, but the key factors remain essentially the same despite all different requirements: 
1, The price is decent.
Price is always the predominant factor for customers to consider about, but most of us can't balance the high quality and good price. Luckily, the price of Moment 6S is quite reasonable so that you don't have to wait until there is a promotion. We also suggest you to check our official website constantly in case there will be an exclusive surprise for you. 
2, Functioning well. 
Will Moment 6S does what you want? Can it perform all of the tasks you expected? What Moment 6S can offer you is the top-notch technologies such as: 4K / 60 fps, 170° wide angle lens, 8X slow motion, video lapse and photo lapse, 8X digital zoom, smoothflow stabilisation, instant share and so on. Alongside the multiple accessories, you can enjoy the parkour fun and record your parkour moments at ease. 
3, Positive Reviews from Different Perspectives.
The best way to find out if moment 6S is the right one for you is by reading the customer reviews. Since launching the products, Moment 6S has received several positive feedbacks and supports from customers and media.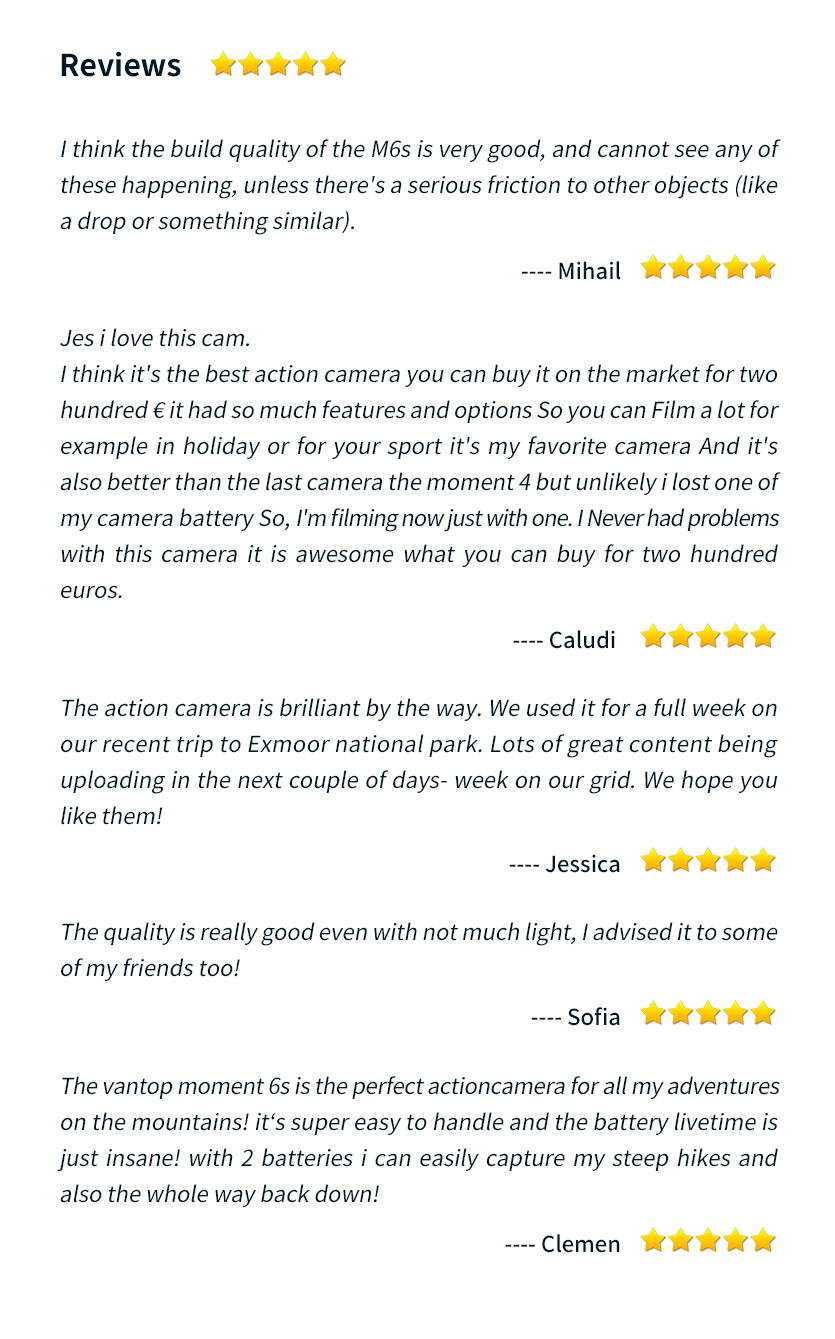 4, Thoughtful Service.
Customer service is the key, VanTop offers 24/7 professional customer service for customers, you can get all of the problems solved in time. 
5, 1-Year Warranty.
A final factor to consider is the warranty, your concerns were already considered by us, the 1- year warranty will be automatically activated once you finalise the order.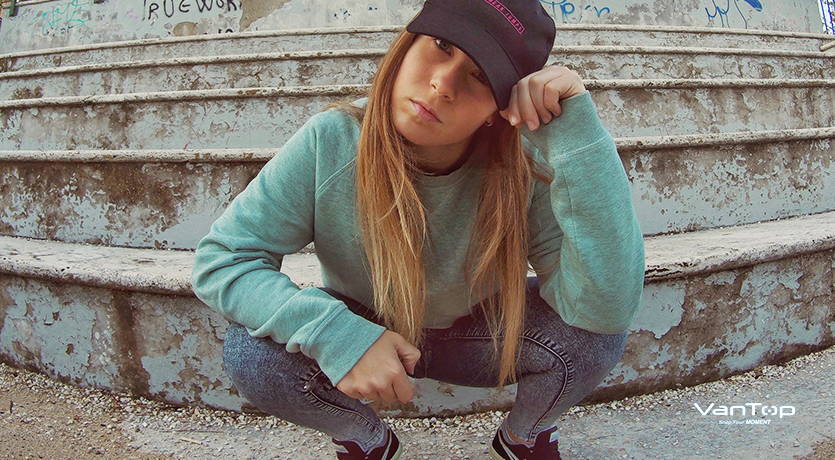 Parkour is cool, parkour with Moment 6S is evencooler, come and join us, feel this moment!