Looking to maximize safety and security while driving? Then you can consider purchasing a VanTop's H610 rear view mirror dash cam.
Many people choose rear view mirror mounted dash cams in the wide variety of dash cams on the market, which is usually because mirror mounted dash cams are easy to install and the location on the windshield won't influence on driving visibility or cause any illegal issues for inappropriate location. Moreover, with a quality dash cam, you can significantly enhance the rearview visibility and thus effectively minimize the risk of "blind spot zone". VanTop's H610 mirror dash cam has been honored with "Amazon's choice" since it brings the leading technologies at affordable price to the market and earned the customers' hearts.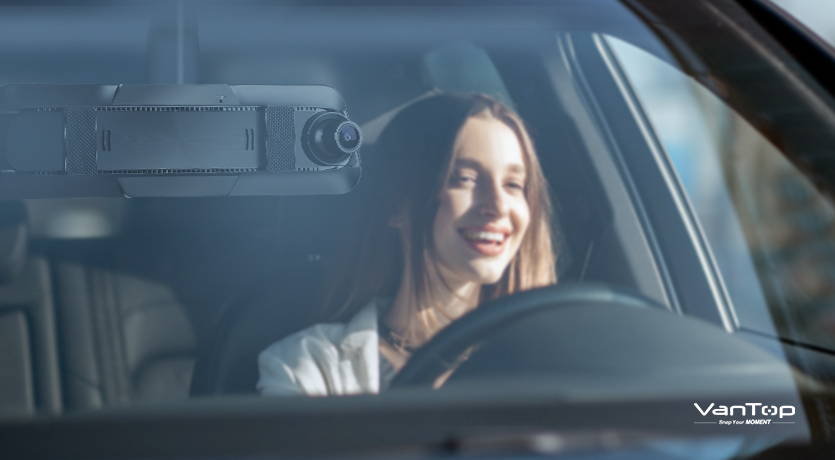 Up to 2.5K resolution and up to 300 degree viewing angle
Equipped with a 2.5K resolution flexible front camera, it fits perfectly over your rearview mirror. Both the front and the rear camera delivers up to 300° exceptional coverage that enables customers to acquire the best footage. With the 1080P weatherproof rear camera, reversing or parking your car will be safer and quicker, which makes H610 as an ideal companion for car owners. 
10'' IPS touch screen display with intuitive multifunctional menu 
The high-quality 10'' IPS touch screen displays super clear front and back traffic in real-time, the neatly designed rearview dash cam doesn't not only looks fancy, but it also could even enhance the look of your car, especially if it's a brand new vehicle. The camera produces a clear image and lowers automatically when in reverse to reach a better angle of the parking space, on top of that, the multifunctional menu is made simple and intuitive to operate, the user can also adjust the view of the camera with their fingers at any time.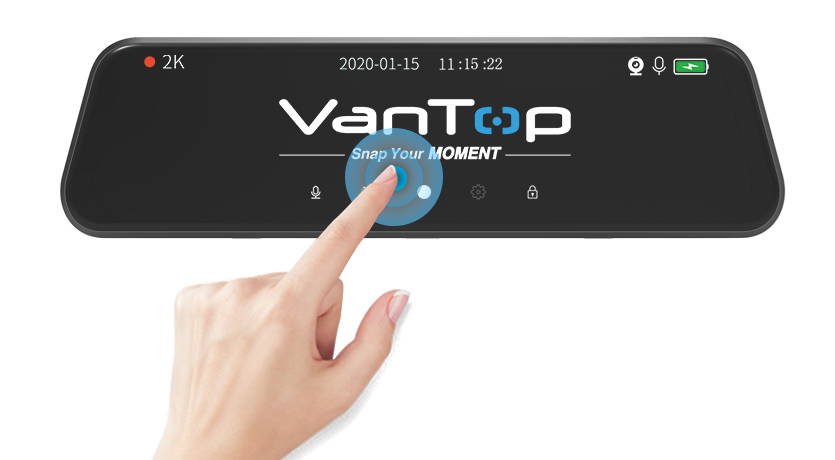 Emergency Sensor plus Loop Recording 
When the built-in emergency sensor of H610 senses emergency shock or collision, the current recording will be locked and stored, to make sure that the most important footage is kept protected. On the other hand, loop recording automatically covers the oldest unlocked video when the SD card is full, which ensures the SD card won't fill up and always able to s capture the latest footage. With H610 you don't have to worry about losing important footage or to purchase additional SD cards when the capacity is full.
Super night vision and reversing assistance
Equipped with the advanced Sony IMX 335 sensor, the HD front and rear camera can automatically balance the light and prevent video overexposure which provides you an exceptionally sharp image in all lighting conditions. The mirror screen will automatically switch to the full reversing image with guidelines when in reverse, which significantly improves your driving safety.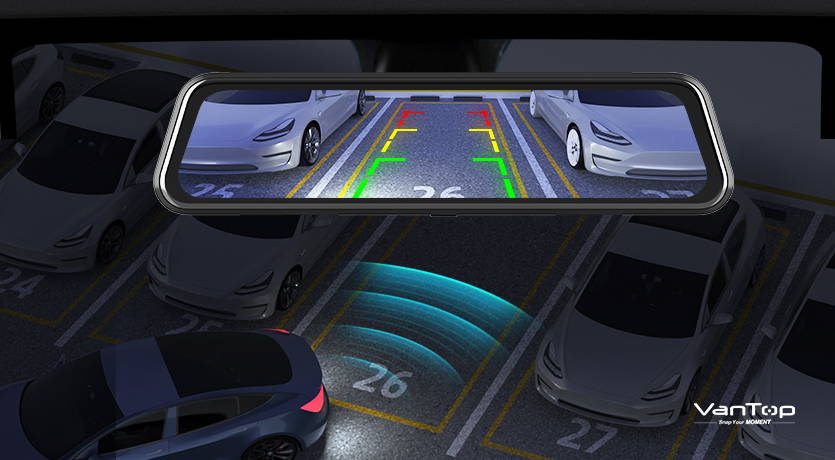 Professional and effective costumer service 
Customer service is effectively provided throughout the purchase, you can ask any questions before and after the purchase, the VanTop's customer service professionals will help you in any condition. On top of that, 1-year warranty will be guaranteed if you purchase this great rear view mirror dash cam on VanTop's official website.