Looking for the best GoPro alternative? There is no doubt that GoPro is the company that started the whole action camera blaze but it didn't take too long for other competitors to join the action camera innovation and competition. Among the competitors, VanTop is a high-tech company that's committed to offering high quality consumer electronics around the world. The Moment 5C is a wallet-friendly, feature-packed action camera that VanTop has recently launched.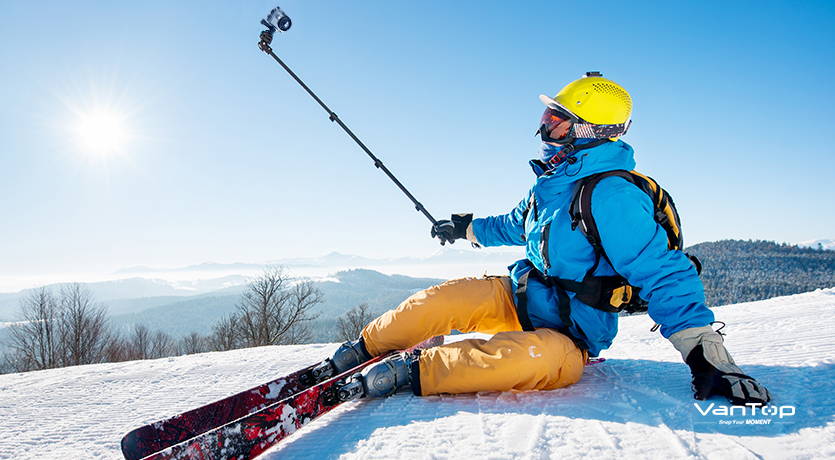 Moment 5C action camera is perfect for sports lovers on the go who are keen to capture life's wonderful moments in an instant. At a price less than 100$, the Moment 5C is a solid buy, it has nearly all of GoPro's best features:
4K/30 fps (supports 4K/60 fps) and 20MP images, a super sensitive touch, you can get high quality footage at a fraction of the cost of a GoPro. The 2'' touchscreen display is bright, responsive and intuitive to navigate. The video and image quality is more than satisfactory, the colours are well-balanced and the frame rates are smooth and decent. 
Moment 5C equipped with the advanced electronic image stabilisation with an active 3 - axis gyro, it performs excellent at stabilising shaky video for a model in its class. It allows you to take crisp photos and videos without any vibrations, which provides you precious opportunities to record great footage in any situation, in any weather. The super wide 170° lens captures almost everything around the subject, the ability of capturing more of the surroundings provides things a nice perspective of action footage.
Sharing captured footage is a breeze with the exclusive APP - iSmart DV, the built-in WiFi connection lets you control the camera and share precious moments to social media in no time. The remote control is connected to the camera using 2.4G Wi-Fi and can be easily secured to your wrist.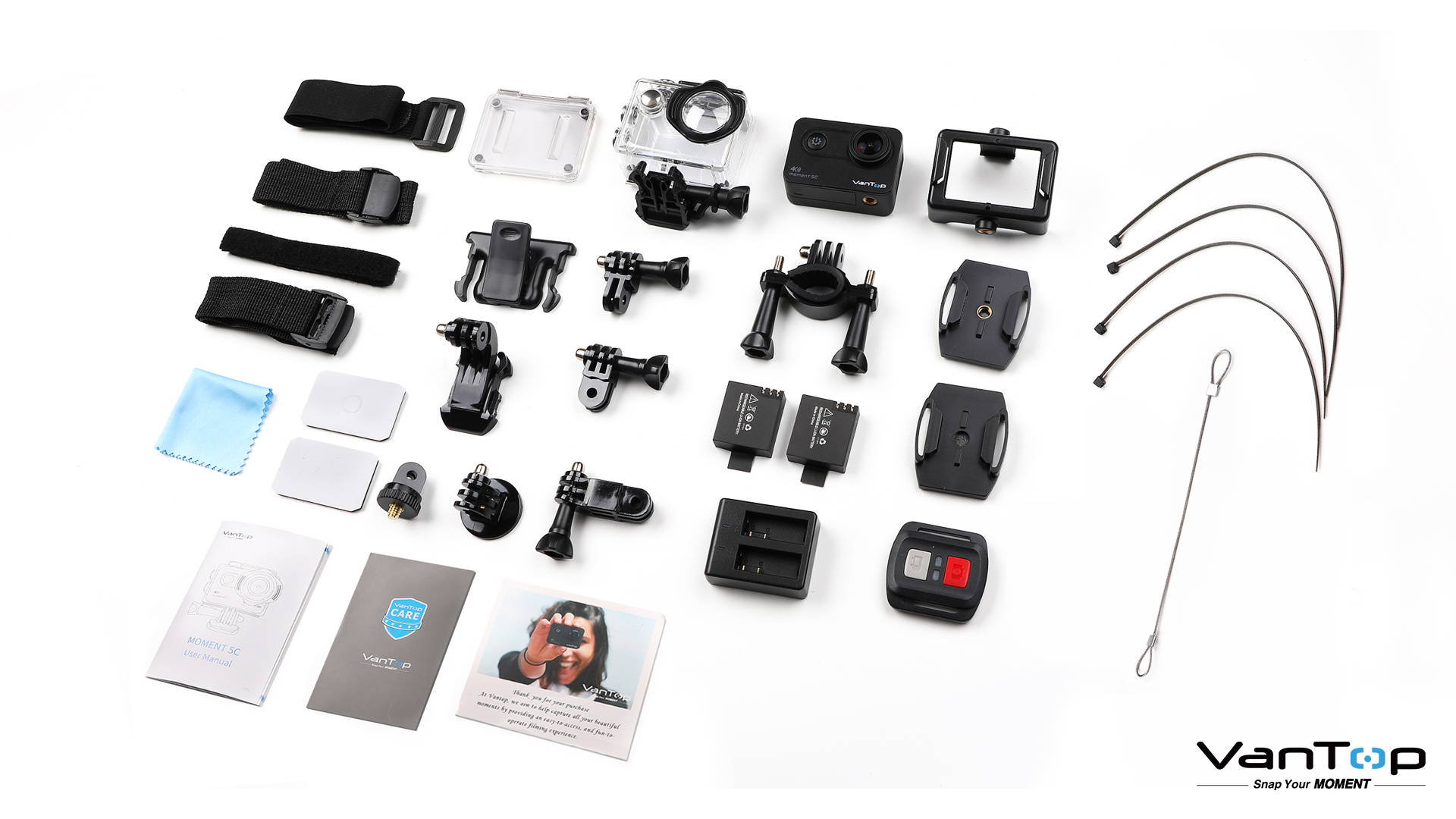 There are many practical accessories in the box, includes back and helmet mounts, clips and more. The user manual is in several languages with text and picture illustrations to help you for preparing your Moment 5C. A solid water-proof case lets this exquisite Moment 5C action camera submerges and func-tion to a deep down to 100 feet, which is perfect for diving, snorkelling, surf-ing and swimming, etc. The dual battery charger and two chargeable batteries are a bonus to an already surprising package.1050 mAh Batteries provide you up to 90 minutes video recording per battery.
To get all that, you don't have to buy a GoPro, Moment 5C is an excellent alternative, it has a lot of essential features for diving, skiing, biking, hiking etc., take your moment 5C with you on vacation to beaches, film amazing underwater footage, it shoots very well in any situations and perfect for different usage scenarios, whether during an exciting vacation or a vlog narrative. High-quality videos, excellent stabilisation and harmonic ergonomics. All this leaves the GoPro competitors far behind, if you want multi-functional, very high quality image stabilisation, well-designed features and good compactness- We are sure that Moment 5C will suit you perfectly.