Bali is still worth visiting even if it is very touristy nowadays, it is a great destination for all kinds of travelers: backpackers, honeymoon travelers, yoga lovers…Going to Bali feels like going to a never- ending adventure: Unending idyllic beaches, captivating spiritual energy, naturally terraced rice fields and exotic sunsets… There is so much to see and experience on the magnificent paradise island, now let's have a look with Danny Tran (ins:dannytrz)
Travel photos/videos can be the great souvenirs for you so that you can share the epic travel memories & stories to your family or friends. For capturing the precious traveling moments, it is necessary to purchase cameras with lightweight portability, professional image quality, solid waterproof, well-rounded model for landscapes, even instant share on social media. VanTop's Moment 6S is the very action camera that can meets your travel photography requirements: 
Size & Weight: The days when bigger cameras mean better cameras are long gone, Moment 6S is a light weight mini-pocket sized versatile action camera, you can easily carry it anywhere you want. 
Ultra-HD/4K video: Most travel cameras shoot videos in HD 1080P, but Moment 6S leveled it up to 4K ultra-HD, your traveling memories will be kept crisp and detailed.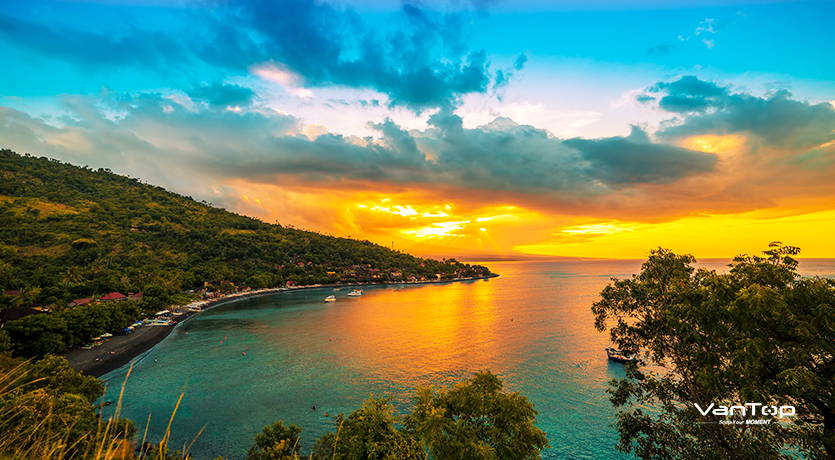 8X Digital Zoom: The 8X zoom range lets you get closer to the action, you might have been told that wild monkeys on Bali could be vicious sometimes, it would be necessary to keep a safe distance with them, the 8X zoom can make sure that you will see the details even when the subject is a bit far from you. 
Wi-Fi/ APP: Equipped with sufficient Wi-Fi, you can easily control your camera through the exclusive APP, nevertheless, you can share your videos on social media in real time. 
Built-in Stabilization: When in Bali, it is a must to rent a scooter and wander around, you would want your memories to be "shake-free". Featuring SmoothFlow Stabilization, Moment 6S can shoot smooth photos/videos in shaky situation, compensate for "handshake" on slower shutter speeds. 
RAW Format: Not all cameras shoot in RAW format. As opposed to JPG, the RAW format basically saves images without any internal modification, which is preferred by some advanced users for more leeway when editing their images later with software. 
Waterproof: Rain is pretty common in Bali, plus you would want to jump into the water sometimes, so waterproof would be very necessary. Moment 6S is rugged and the waterproof case supports 100ft deep dive, it literally can go everywhere with you. So why not to swim with it?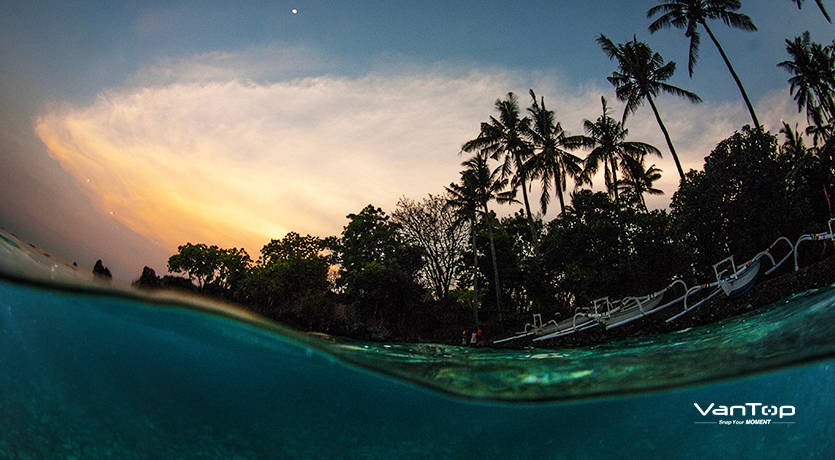 With Moment 6S, you can experience anything you want to in Bali, here are some tips of things to see and to do in Bali:
1, Try some adventurous sport: 
There are tons of adventures sports to experience. You can go hiking, mountain cycling, horse riding, jungle trekking, paragliding and treetop zip-lining. Prices may vary, they are often adorable. For example, paragliding will cost you around 1,500,000 IDR ($110 USD) per person. 
2, Snorkeling or scuba diving: 
Bali is most known for its phenomenal dive sports, while snorkeling is always a decent option here, the reefs there are stunning and there is a huge variety of fish to see. One of the most recommended spot for diving the US cargo ship – Liberty. Prices will vary but currently cost at least 1,900,000 IDR ($135 USD) per person for a two-tank dive. 
3, Go dolphin watching: 
There are quite a few companies that offer sunrise boat trips – you are likely to hear about at any hotel you stay in. It is an around two-hour excursion and you'd better get the ticket the day before. The average price will be 800,000 IDR ($57 USD) for an adult and 560,000 IDR ($40 USD) per kid. 
4, Visit the spa:  
Balinese massage is one of the most relaxing experience in the world, it is a perfect way to re-energize yourself by pampering yourself, as well as free yourself from the stress and tension. The Balinese spa treatments would involve applying various herbs and spices, prices will range from 275,000 IDR ($20 USD) for a treatment, depending on what you purchase. 
5, Stretch yourself out:
Tons of world-class yoga retreat centers are located around Bali, single classes and multi-day retreats are both offering, if you want to relax, destress and stay healthy, Bali is the very place to do it!
---- 
we hope you have enjoyed the video, as well as the suggestions and tips we have provided based on the Bali trip. "Discover and explore the beauty of life" is the mission of VanTop, the beauty of Bali we have discovered and explored will always encourage us to better off our technologies so that we can provide better filming experience for our customers. We also encourage our customers to dream big and go for, and of course, feel this moment!