Are you a sports enthusiast who likes capturing important moments during games or in daily life? Do regular cameras fail to give you the results you desire? If yes, then what you need is an action camera.
An action camera is specifically designed and meant to take shots during sports and other activities, such as swimming, walking, driving, etc. It gives you high-quality results without blur and more focused images taken during movement.
If you wish to get yourself one of these today, we will help you find the best camera for action shots.
What You Should Look Out For in The Best Camera for Sports Action Shots
Before you buy an action camera for yourself, you must know the basic features and necessities of the device. Below are the essential characteristics of the best camera for action shots you should keep in mind.
HD
Excellent resolution is a must. If you are fond of high-quality pictures and videos, this particular feature should be your top priority. Most action cameras have the lowest resolution of 720 p and can go as high as 1080p. Modern and latest action cameras come with 4K recording, and anything less than that will not give you the precise, professional results you're looking for. However, if you are a new photographer or don't want an action camera for fancy or commercial uses, you can settle for less based on your needs.
Shutter Speed and Image Stabilization
Camera shaking is a common problem if you are continuously moving, if your hands shake too much, or if the light source isn't appropriate.
The primary difference between a regular camera and an action camera is that it has a better stabilization capability. For those who don't know, image stabilization means reducing the amount of blur in an image or video that resulted from camera shake.
The best camera for action shots allows you to click sharp and focused pictures using slower shutter speeds. However, the shutter speed and image stabilization powers differ based on models and brands. Thus, keep this particular feature in mind when deciding which camera to get.
Slow Motion
Those who like to make creative content such as time-lapses and slow-motion videos know the struggle of recording a video and then slowing it down during the editing phase. The process takes a lot of time and effort, not to mention the requirement of extra software and editing tools.
Thankfully, modern action cameras allow you to make slow-motion videos directly through the camera. They have an in-built feature that you can turn on and record a video in slow motion. This particular facility saves a lot of time, and you don't need any other software either.
Ultra Wide-angle
An Ultra wide-angle lens enables capturing a view more than 90 degrees from the center. This particular feature allows you to include a more comprehensive portion of your surroundings in the picture or video. The best action camera for sports action shots would enable an angle as high as 170 degrees. If this feature is essential for you, make sure to include it in your selection criteria when you buy an action camera.
Portability
If you plan to buy an action camera for your sports activities or adventures, the chances are that you plan to keep it with you at all times. For this, the camera must be highly portable. Large, heavy-weight devices are challenging to carry around in your pocket and use while walking, driving, or doing anything else.
Hence, when you select a camera for yourself, make sure that it is lightweight enough to carry around and small enough to fit in small pockets. However, cameras that are too small are often easy to lose. Optimum size is what you want!
Touch Screen
The latest action cameras have a touch screen LCD that allows you to navigate the device easily. Although this characteristic might not be a necessity for many people, it is undoubtedly an exciting and beneficial feature. It multiplies the usability of your camera and makes transactions much faster.
Plus, aren't we all used to gadgets being touchscreen at this point? It just makes life so much easier!
Waterproof
Depending on the kinds of activities and sports that you like to do, having a waterproof case for your action camera is very important. This feature would come in handy, especially if you frequently go swimming and take your camera with you to record your underwater adventures. A lot of action cameras now come with waterproof cases that protect them from water damage. If this particular feature is a priority for you, preferably go for such a camera.
What Kind of Camera Do Sports Photographers Use?
GoPro Hero8
This lightweight, waterproof, and stylish action camera provides 4K video with a maximum of 60 frames per second. It guarantees superb image stabilization with 12 megapixels still image resolution. Plus, Go Pro also has a battery life of one 1 to 3 hours along with built-in accessory mounts. The only downside of this Go Pro camera is that it has a relatively smaller screen than most action cameras.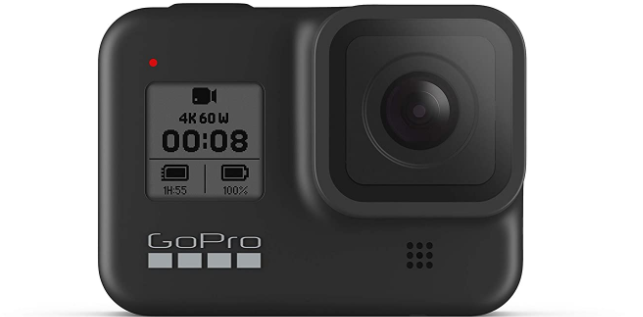 DJI Osmo Action
If you like taking selfies or recording yourself, the DJI Osmo has a front-facing screen to make that happen. What's more, it is lightweight, waterproof, and comes with 4K video resolution. The battery timing is 1 to 2.25 hours, and the camera has exceptional image stabilization. However, it doesn't have the accessories that Go Pro does.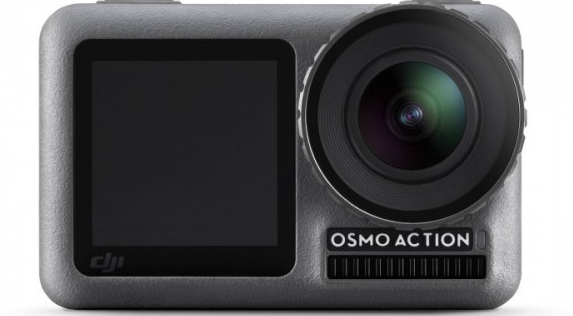 Sony RX0 Mark II
With its 1-inch Exmor sensor and front-facing screen, Sony RX0 makes vlogging much more manageable. It also has the feature to make super slow-motion videos with 4K video resolution. Plus, it is waterproof and lightweight for easy portability. Even though it's a little bit on the pricier side, those who don't have a budget problem should try this model.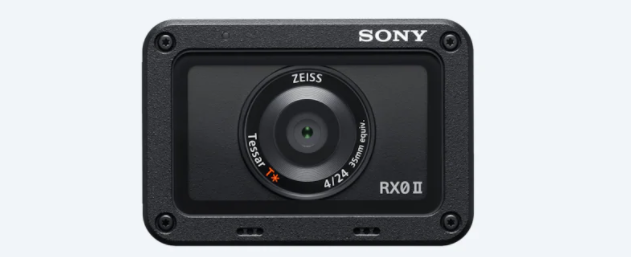 SJCAM
Experts and professionals love this camera for its surprisingly sharp and high-quality footage. Its best features are its stabilized 4K footage and a modern, high-quality touch screen. It is also the lightest camera on the list so far and is waterproof so you can take it swimming. However, the waterproof housing isn't as robust as you'd like. It's partially clunky, and some users have had problems with it.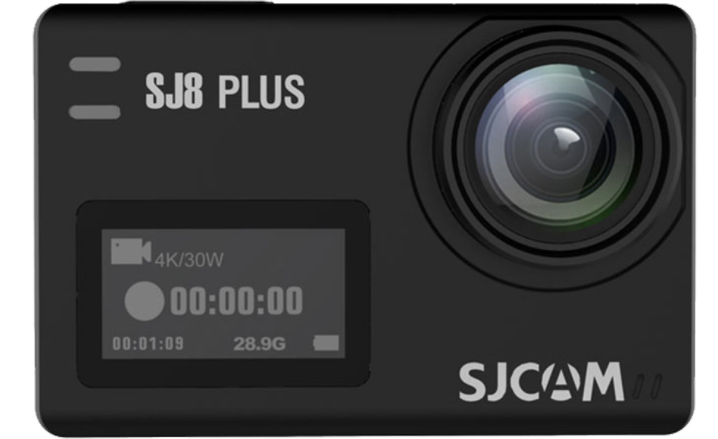 VanTop Moment Series
The VanTop Moment Series has by far the best and the most advanced small action cameras in the market. These cameras are lightweight, and they come in a waterproof case. They provide exceptional 4K high quality results with SmoothFlow and 170 degrees ultra-wide-angle view. Plus, you can also connect the camera to your smartphone through the Moment app.
The End
Action cameras are a necessity of the modern world, especially if you are a habitual or professional content creator. However, buying the best camera for action shots can be tricky. They require good thought and proper consideration. Everyone has separate needs and, thus, each individual has a different camera that suits them best. To multiply your chances of selecting the best action camera model for you, you must know your primary and secondary requirements. Having this criterion will help you narrow down your options.
Hopefully, the buying guide and options above will help you make a suitable purchase!